5 More Cat Products Every Cat Needs In Their Life

5 More Cat Products Every Cat Needs In Their Life
If you read our last blog you might be looking for more cat products every cat needs in their life. Thankfully, spoiling my cats is practically my other job. Here are 5 more cat products every cat needs in their life.
1. P.L.A.Y. Pet Tent
I'm a huge fan of pet tents, not just P.L.A.Y. (Little Dove makes some adorable mini tents for pets). These tents provide a safe space for your feline companion to retreat to whenever they want. Plus they are aesthetically pleasing.
If the $70 price tag is off-putting, I also recommend the Arkmiido Tent for $37.88.
2. P.L.A.Y. Lounge Bed & Matching Throw Pillow
P.L.A.Y. pet tents are great but what if you and your cat could have matching beds? If your cat isn't a fan of tents, P.L.A.Y. has these adorable lounge beds that you can order a matching pillow for yourself! How cute is that?
Bamboo Lounge Bed Starting @ $108.99
P.L.A.Y. Pet-Proof Pillows @ $34.90
3. from The Field Ultimate Blend Silver Vine/Catnip Mix Tub
Did you know that not all cats are effected by catnip? If your cat doesn't usually react to catnip try silver vine. Silver vine is in the same family as catnip but cat owners have found success with silver vine when catnip didn't work. I put my cats toys into a Ziploc bag with some of this catnip, shake it up, and that refreshes them. I also have the spray which is great for toys where the catnip doesn't stick well.
from The Field Ultimate Blend Silver Vine/Catnip Mix Tub on Amazon @ $7.99/2oz
4. Chilly Dog BarnYarn Cat Toys
These toys are great and sometimes they feature characters! I have one that's Chicken Little, Pink Panther, and Winne the Pooh.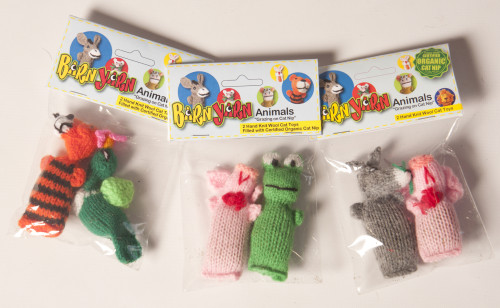 BarnYarn Animals 2-Pack Cat Toy @ $6.99
And if you cat goes nuts for these (or if you have a lot of felines) they do sell them by the case!
5. Litter Genie
While not technically for your cat to play with and use on their own, this little device is sure to make the chore of litter box cleaning so much easier. Only downside is you have to buy the refills at around $10 a refill it can get pricey.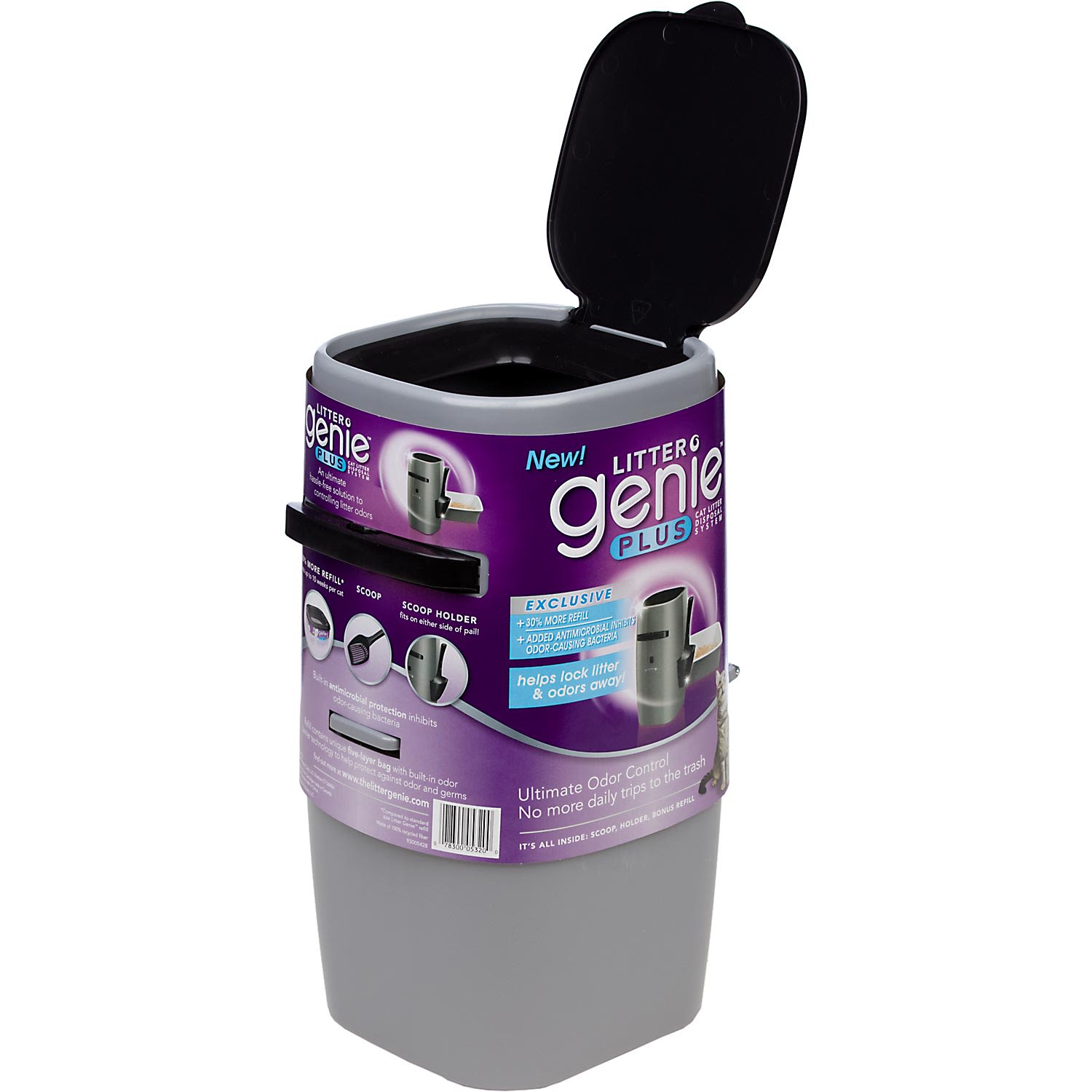 Litter Genie (Prices Vary)
I don't recommend buying this product off of Amazon because I'm found it either is a) Out of stock b) Way overpriced. I bought mine earlier this year for around $15. If they're trying to sell you the unit and one refill for $70 shop elsewhere. Petco and Target also sell Litter Genies.
What products can't your cat live without? Should we make a list of 5 more products? Let us know in the comments or @WetNosesPetSitting or #WetNosesPetsitting
https://wetnosespetsitting.com/wp-content/uploads/2021/07/1107308-_Pinterest-Blog-Images-June-2021-Part-6_08_070221.png
900
600
Liana Sanders
https://wetnosespetsitting.com/wp-content/uploads/2017/05/wet-noses-logo-420x120.png
Liana Sanders
2021-07-10 00:37:16
2021-08-04 17:29:12
5 More Cat Products Every Cat Needs In Their Life